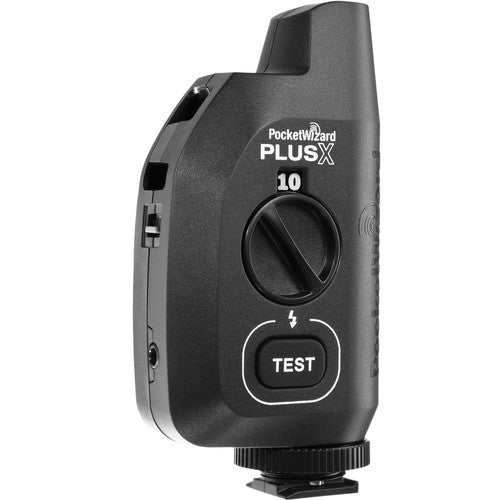 Pocket Wizard Plus X | Apex Photo Studios
The PlusX is the simplest PocketWizard radio ever and the perfect entry into the PocketWizard Wireless System.
How simple? Attach one PlusX to your camera, another PlusX to a remote flash using an included cable, set both radios to the same Channel and start taking pictures.
The PlusX is compatible with all Standard Channel-capable PocketWizard transmitters and receivers, so it's the perfect companion for your existing radios and new flashes.